Answer questions where they're being asked with Q&A for Slack
1624567123806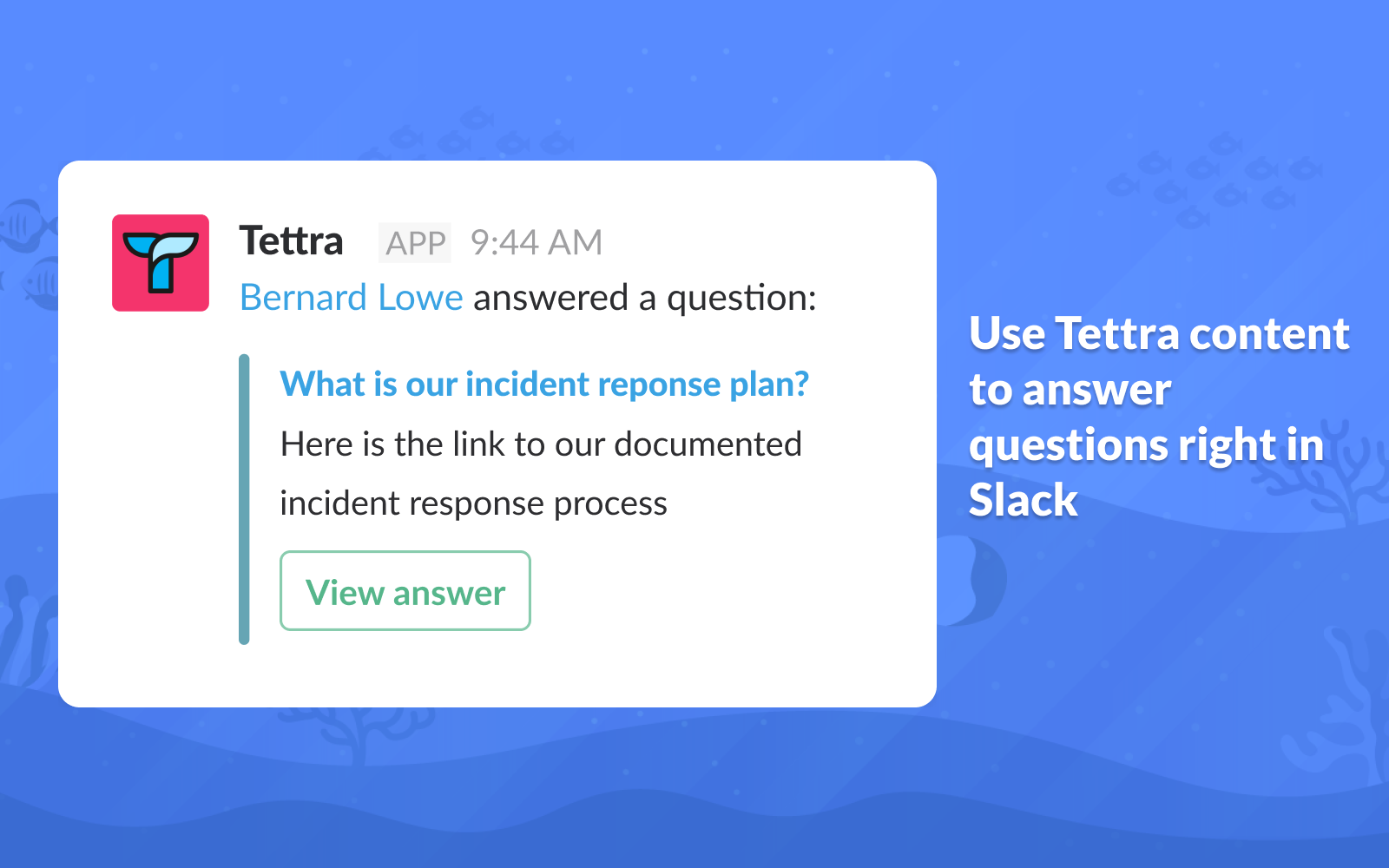 In April, we launched a new Q&A feature which allows you and your team to ask and answer questions in Tettra. Starting today, you'll be able to use this workflow right inside of Slack to answer your team's questions where they're already being asked.
The updated Slack integration makes it easy to use your existing Tettra content to answer questions. When there isn't existing content that answers the question, it's easy to create new content as well. Answered questions will be searchable in Tettra for future reference as well.
Here's an overview of how it works:
Did you like this update?