Infinitely Nestable Subcategories
1593542940001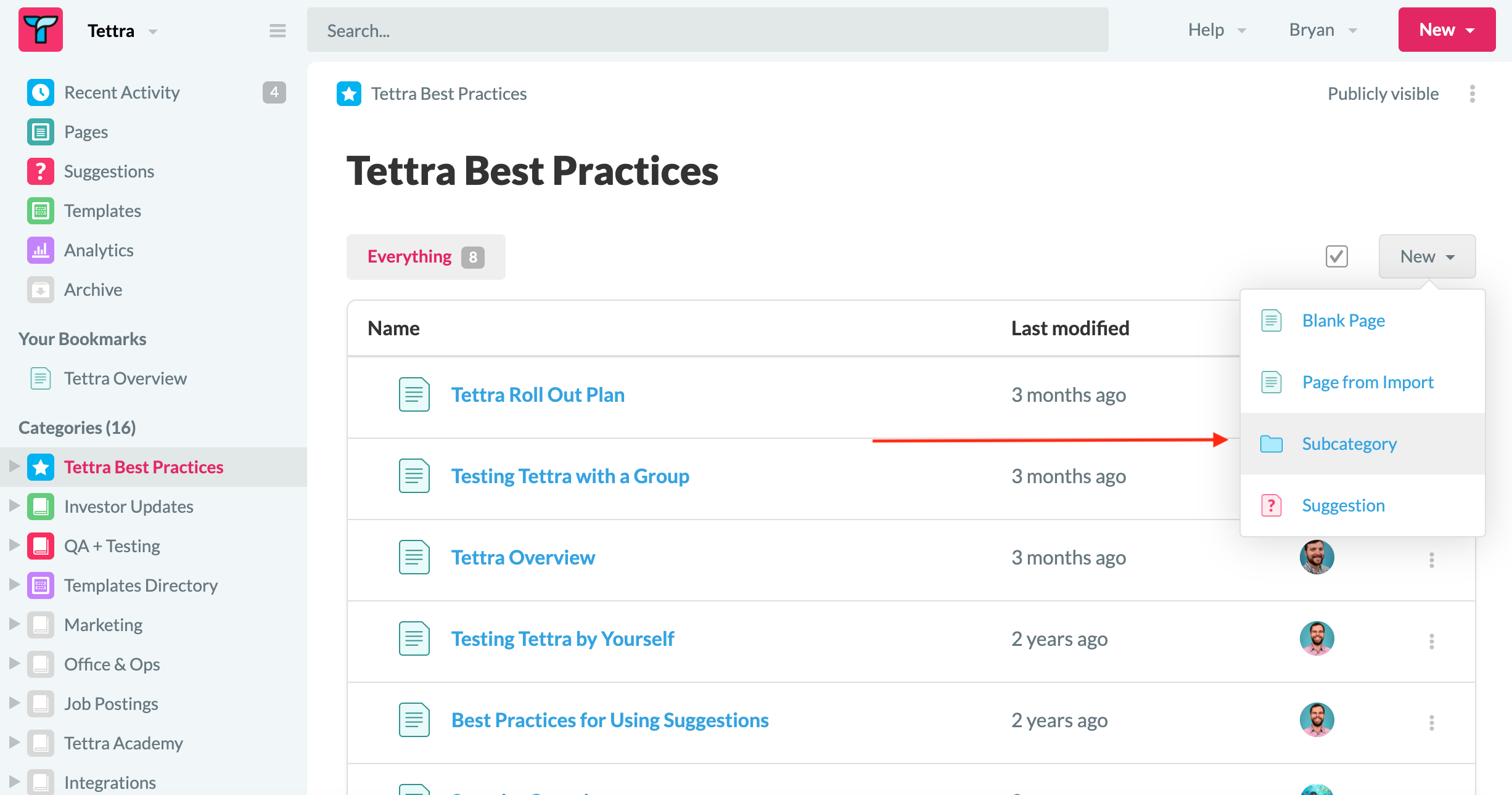 Today we've launched your #1 most requested feature, infinitely nestable subcategories.
Here's what's changed:
"Folders" have been renamed to "subcategories"
We removed the single level subcategory restriction, allowing you to infinitely nest subcategories.
You can read more about how to add subcategories to your account here.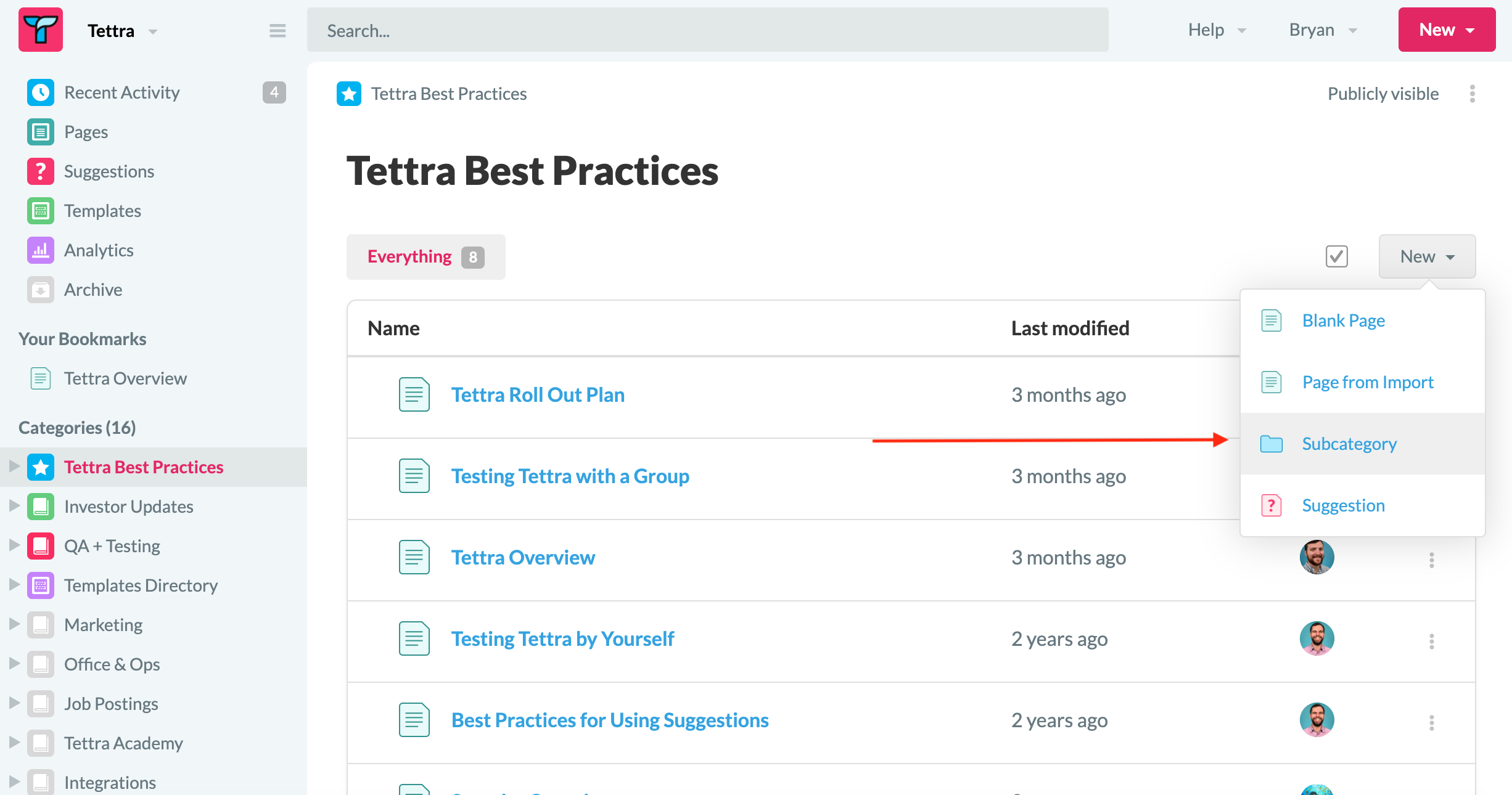 Why was there a 1 level restriction in the first place?
Our product strategy from day 1 has been to make the simplest possible internal knowledge base tool, but no simpler. We felt that having a restriction on the depth of subcategories would help keep your knowledge base from sprawling into a disorganized mess.
Why did we make the change now?
As your teams have grown in both size and usage of Tettra, it became clear that this restriction was causing more harm than good. Being able to continually nest pages can help you keep things organized as you continue to scale your internal knowledge base.
We hope to solve those organization issues in more clever ways than the depth restriction going forward.
The new subcategories feature has a few rough edges that still need to be worked out, but we wanted to get it into your hands ASAP so you can start to use it. Let us know what you think is missing or could be improved.
The team worked really hard on this over the past few months, so please let us know what you think by using one of the emojis below or tweeting us at @Tettra!
Did you like this update?