Microsoft Teams App
1596653280001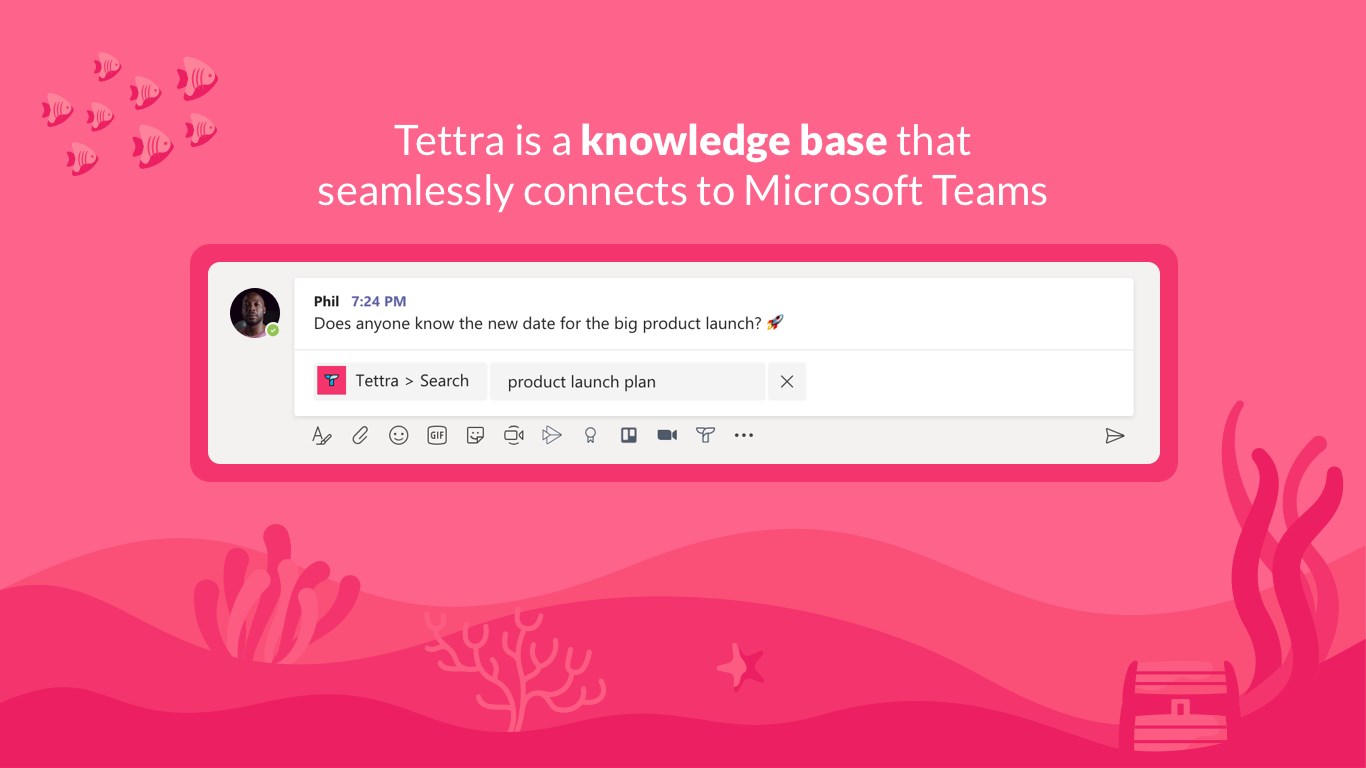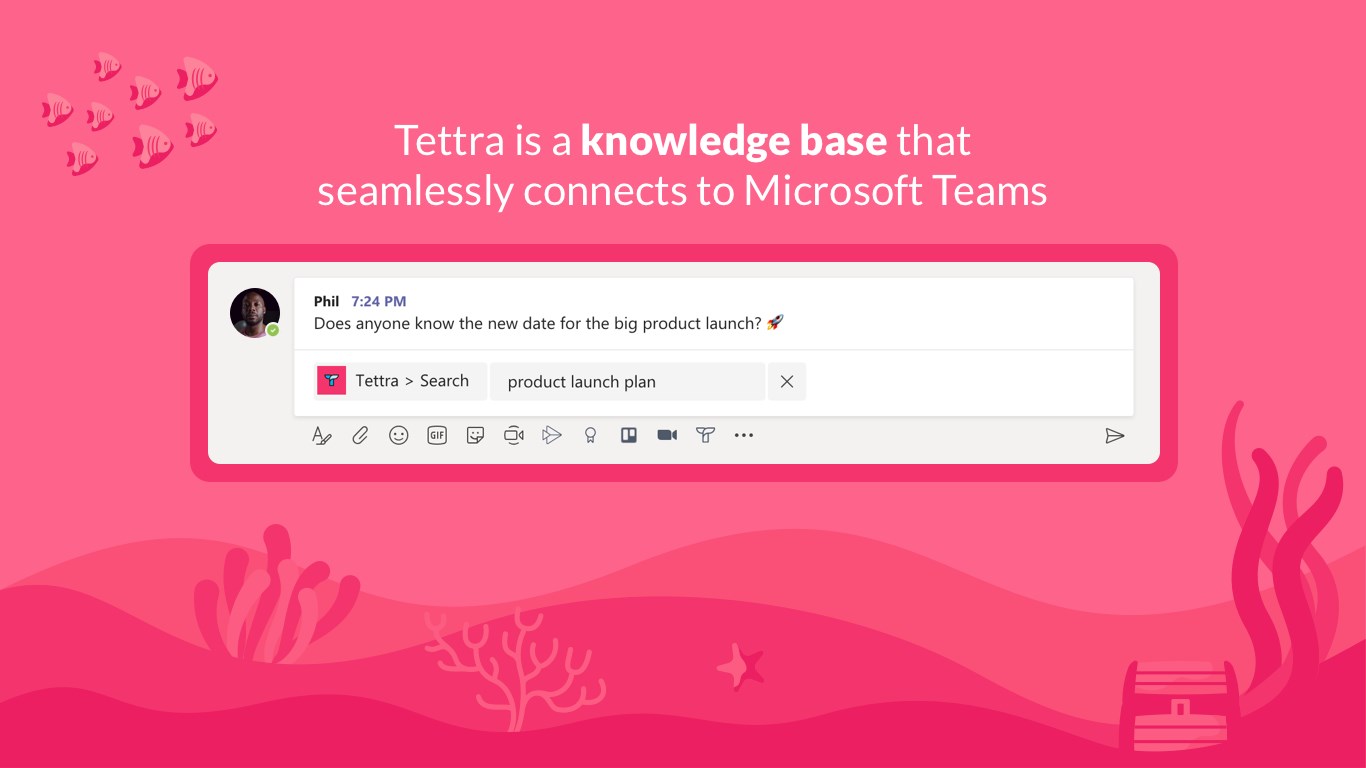 We're happy to announce that we've just released a chat integration for Microsoft Teams!
When you install the MS Teams app, you'll be able to:
Quickly search and share your Tettra pages from the message extension
Easily share Tettra answers in any chat or channel
Ask the Tettra Bot questions and get instant answers
Check out all the details and install the app here.
Try it out and let us know what you think!
Did you like this update?