New Dashboard
1560789660001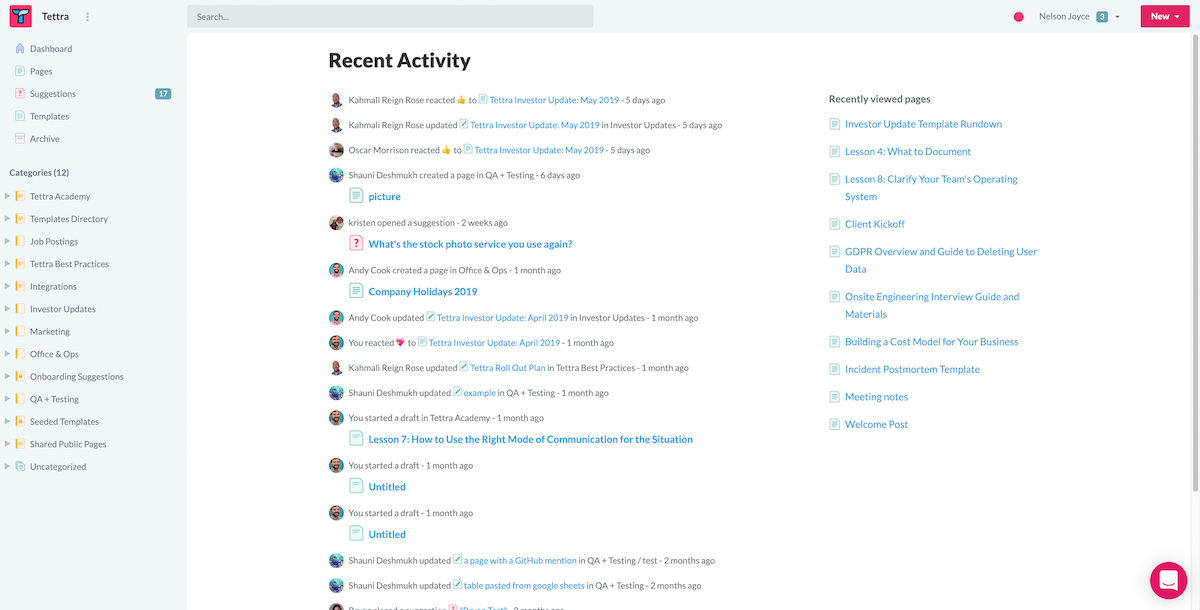 Now that you have access to all categories along the left hand side of the Tettra app, we felt that the current dashboard was a bit redundant. We thought that your dashboard would be more useful as a dynamic list of updates instead of a static list.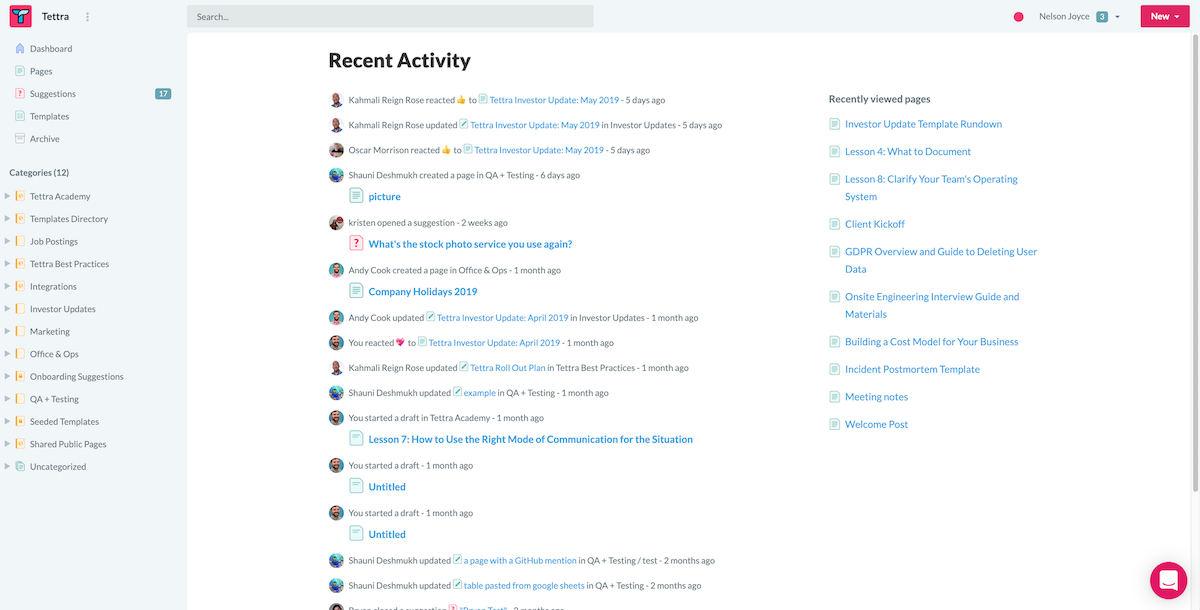 We also wanted to add the ability to pin a page to the very top of everyone's dashboard, regardless of what category it's in.
With that in mind, we decided to completely redesign the dashboard to keep you up-to-date with all the activity happening in your Tettra account. You'll now see the following items on your dashboard:
Newly published pages
Page updates
Page and suggestion comments
New suggestions
Closed suggestions
Reactions on pages
Your unpublished drafts
Admins can now also pin any page to the top of everyone's dashboard for quick access. We use it to pin our quarterly, monthly, and weekly goals.
We've been using this new dashboard internally and really think you'll like it.
Did you like this update?