New search experience
1689270480000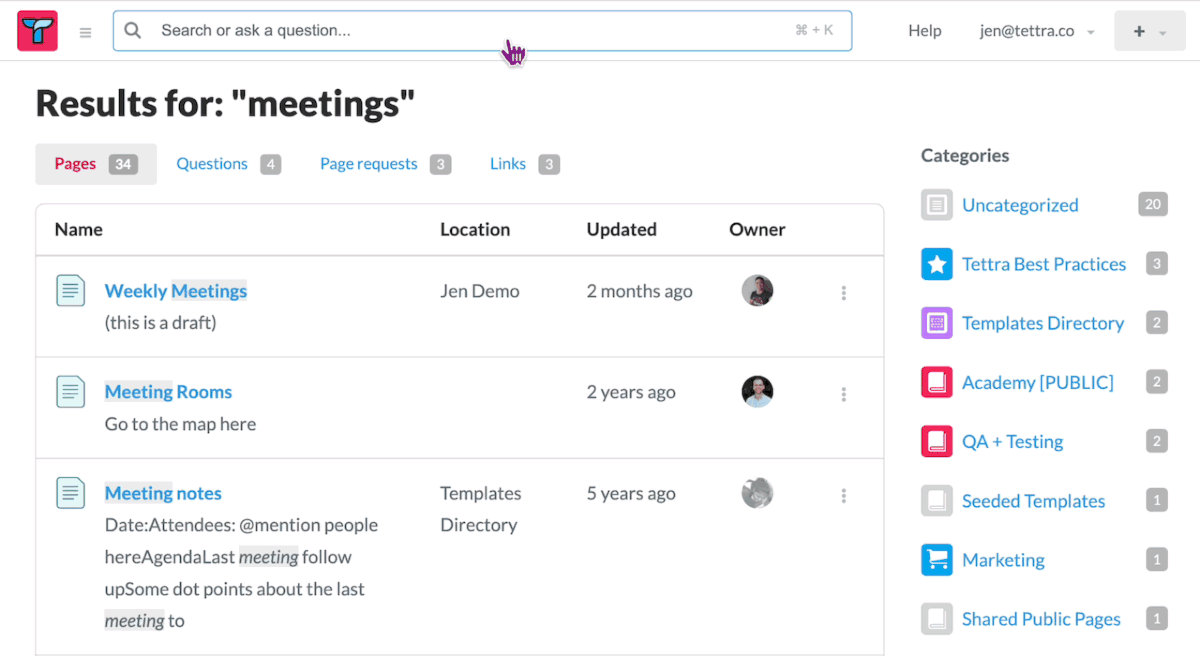 You may have noticed that your team has access to a brand new search experience in your Tettra account. Here's what's new:
Full-Screen Search: The search now covers your whole screen for an easier and more focused search experience.

Quick Access: With a new keyboard shortcut, cmd + k, you can now access the search box from anywhere in Tettra.

Ask a Question: Can't find what you're looking for? Simply ask a question directly within your search and get help from your teammates.
For a detailed rundown, here's our help article: How Searching in Tettra Works.

These changes set us up to do more exciting things in the future around Q&A. Stay tuned for more updates!
Did you like this update?