Reference urls and Tettra pages in multiple categories
1630508160000
You can now add a reference to any url or Tettra page in categories or subcategories.
This allows you to:
Organize external content that lives outside of Tettra

Add a Tettra page to multiple categories
To add a reference, click the "+" button in the top right an click "add a link"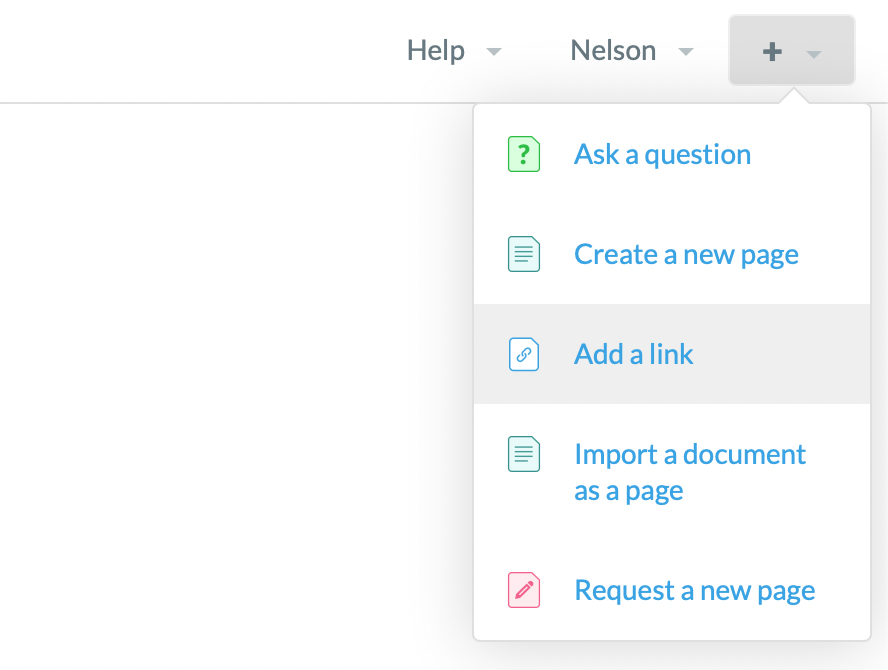 From that modal you can insert a url, or search for an existing Tettra page to add to any category.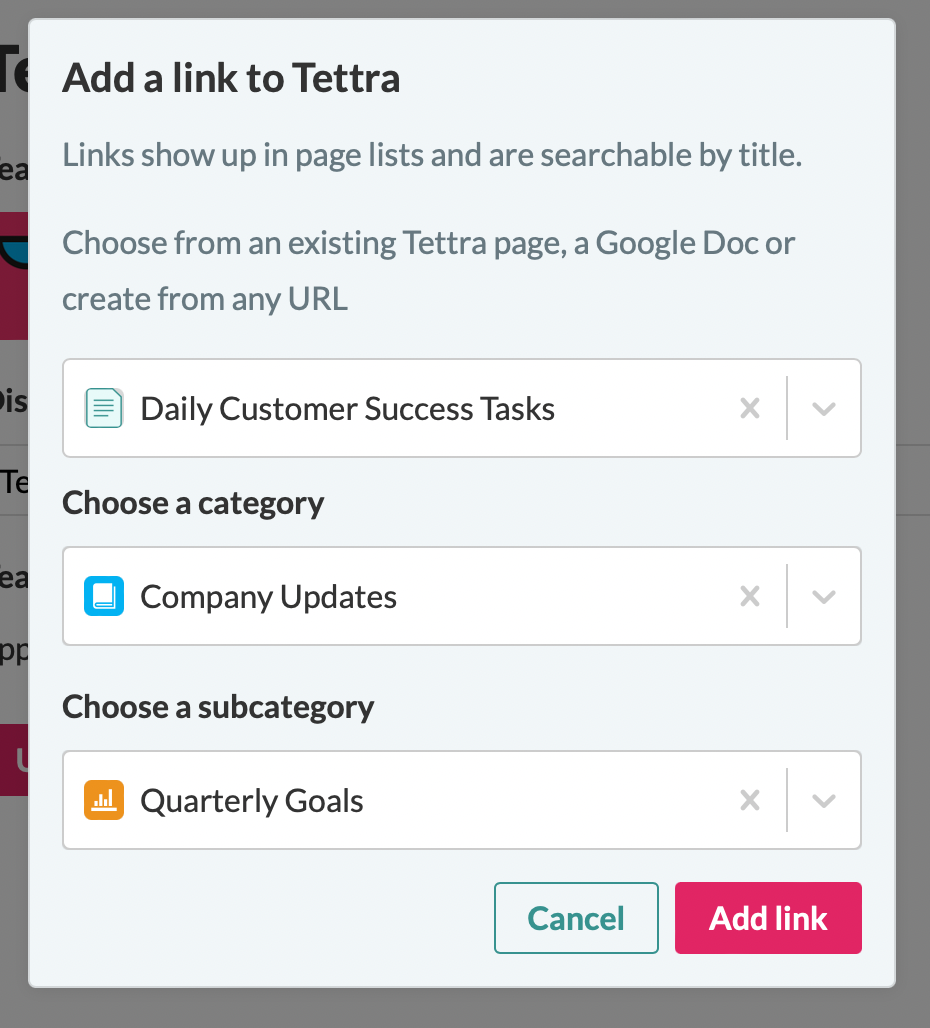 Did you like this update?