Show your teammates gratitude with "thanks" in Tettra
1584655680001

I'm thankful for the teammates I get to work with everyday, and I'm sure you feel the same way about yours. 😄
I'm especially thankful when a Tettra page my teammate has written answers a question I have. The fact that they took the time to document something with my productivity in mind makes me want to show them some gratitude in return.
It was moments like this that inspired us to build a new feature to help us show teammates we appreciate the work they do to make our lives easier.
You can now "thank" your teammates in multiple places throughout the app and in Slack. For example, when someone creates or updates a page:

Or when someone answers your suggestion: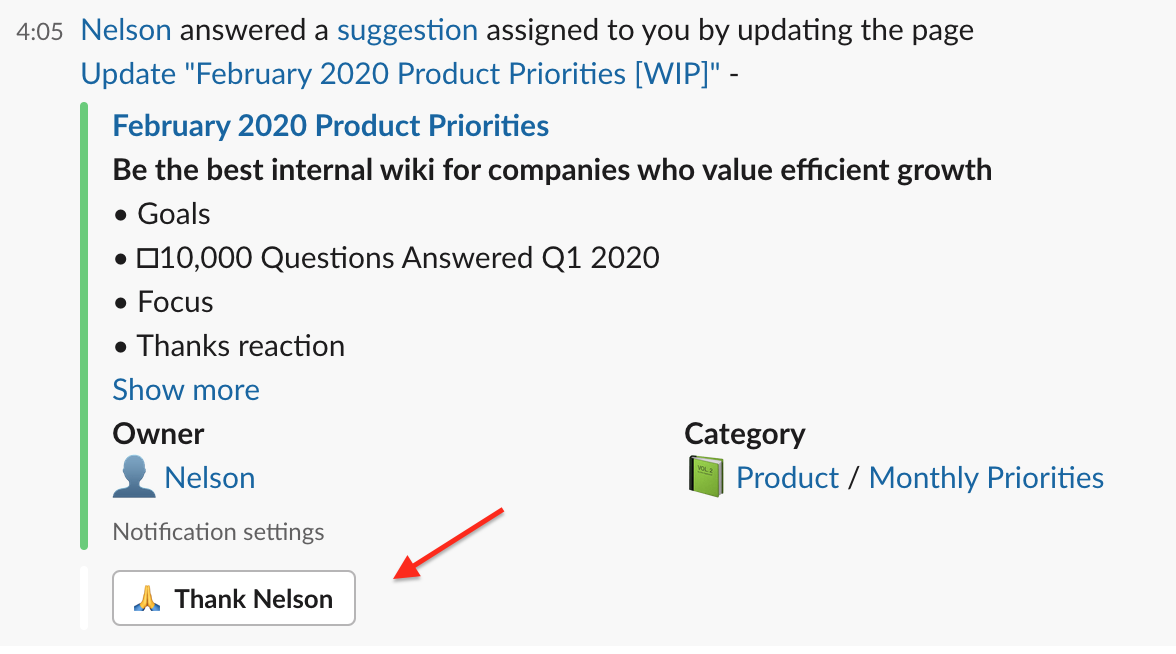 Updated user profiles
We also wanted a way for you and your team to show off the thanks they've received, so we updated the user profile pages to include this and some other relevant info.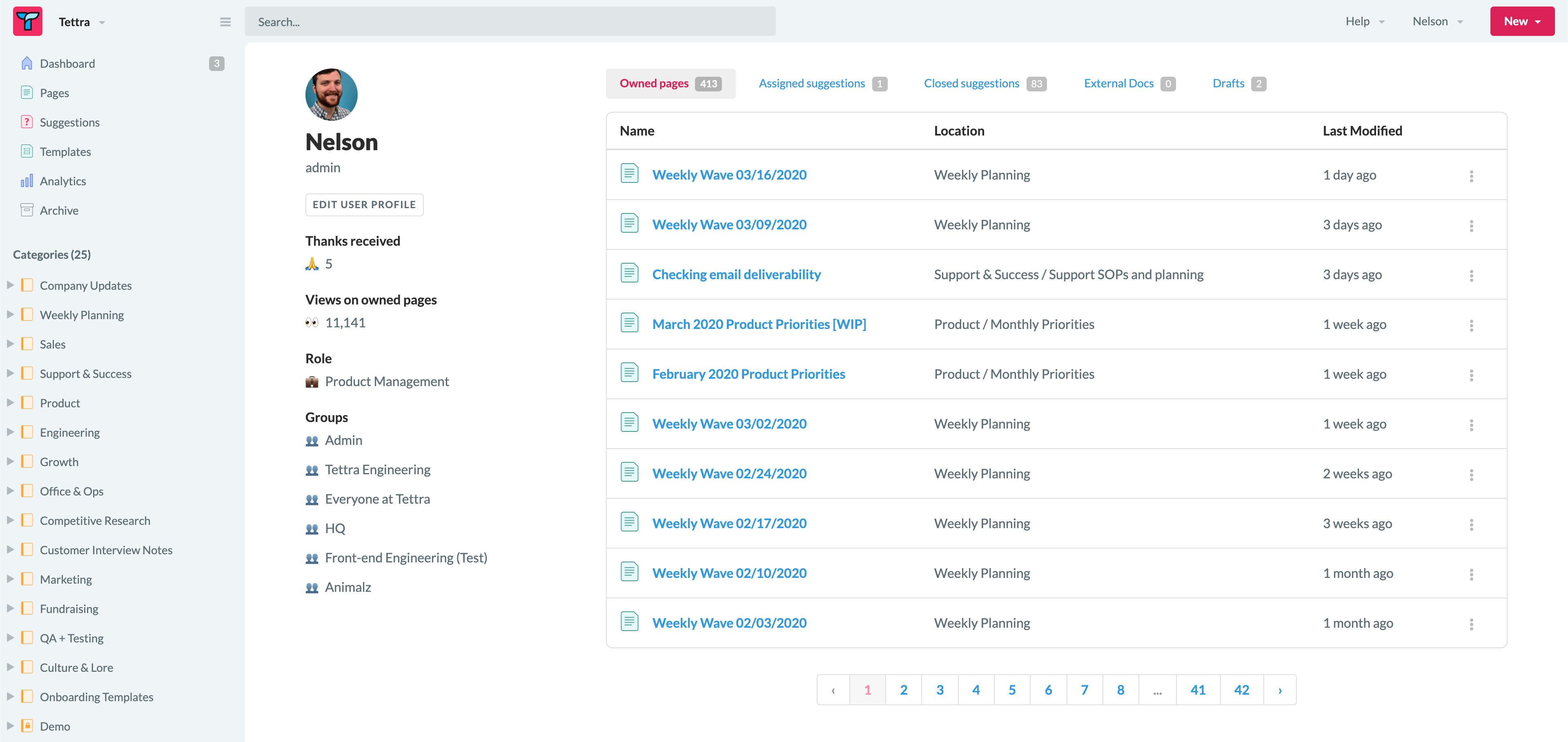 We've already seen hundreds of you thank your teammates for their helpful work after quietly launching it a few weeks ago. We're excited to see more of you do it going forward as well!
Did you like this update?