Unlock frictionless knowledge sharing with Questions & Answers
1619447795409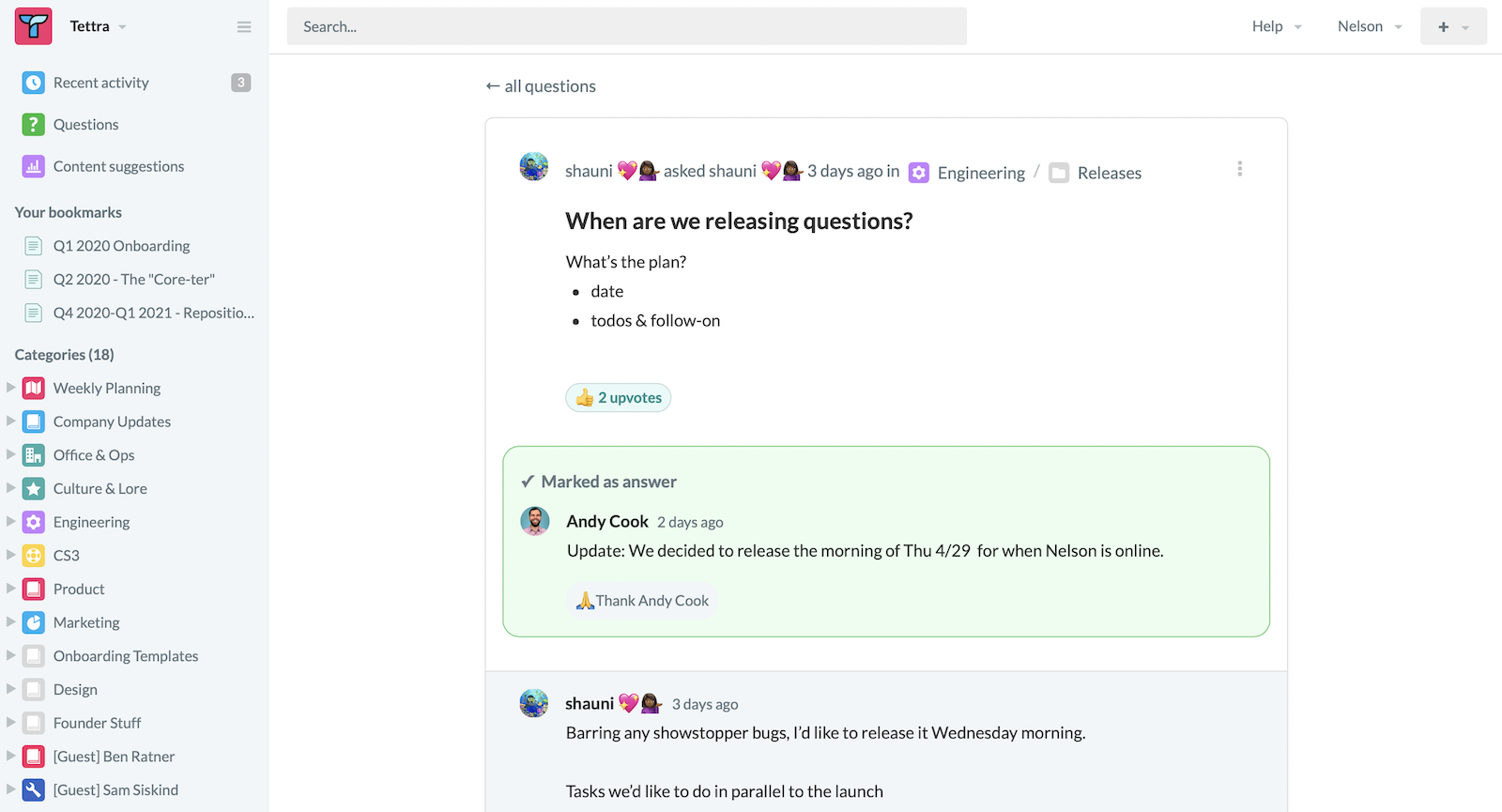 You now have the ability to directly ask and answer questions in Tettra.
You can answer teammates' questions with existing pages, external documents, or by creating new answers on the fly.

Many teams were using the suggestions feature to ask and answer questions, so we decided to add the ability to ask and answer questions directly. At their core, knowledge bases exist to answer questions, so this new feature removes as much friction in that process as possible.
Because of this update, suggestions have been renamed to "page requests" and have been moved into the "Content suggestions" nav item. Content suggestions includes page requests as well as your page verifications, stale pages, unowned pages, and public pages reports.

We've also moved the Templates and Archive nav items into the team dropdown. The All content menu item has been removed entirely. We made this change to simplify the sidebar.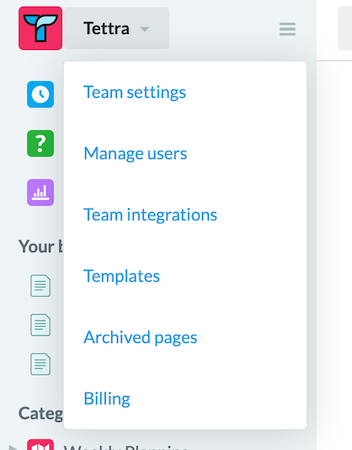 We're excited to see how you use questions & answers to streamline your team's knowledge sharing. We'll continue to improve Q&A over the next few months (including updating the Slack integration to support Q&A), so if you see anything that could be improved, let us know.
Did you like this update?