Updated Digest Emails
1584659040001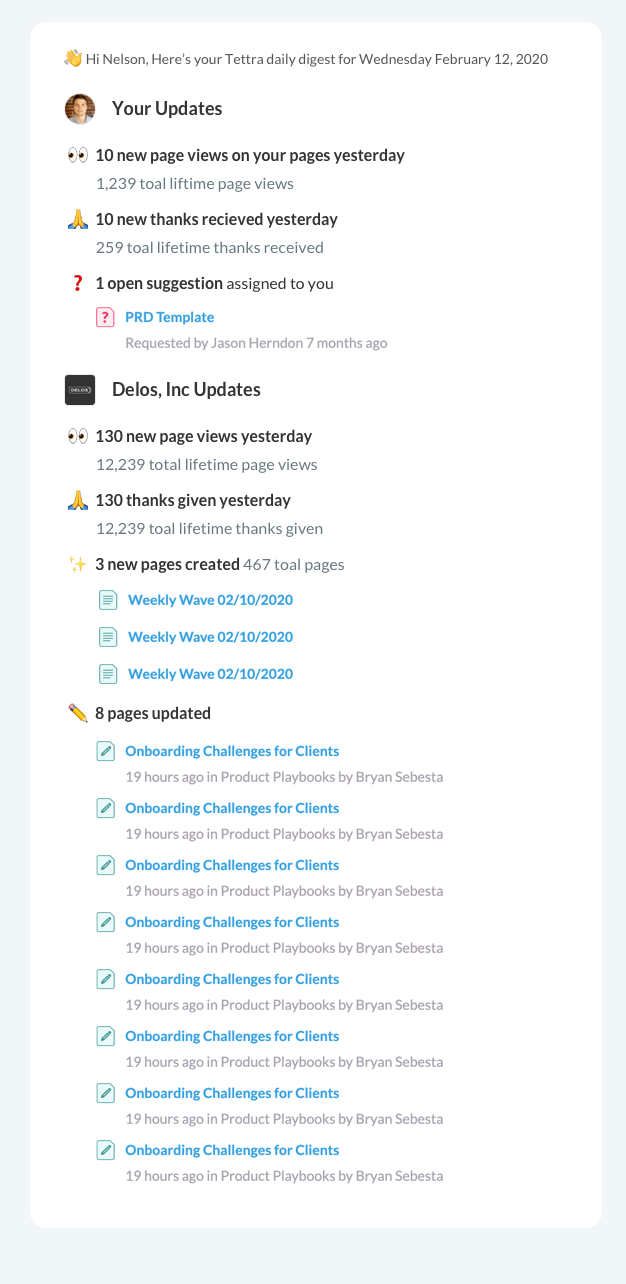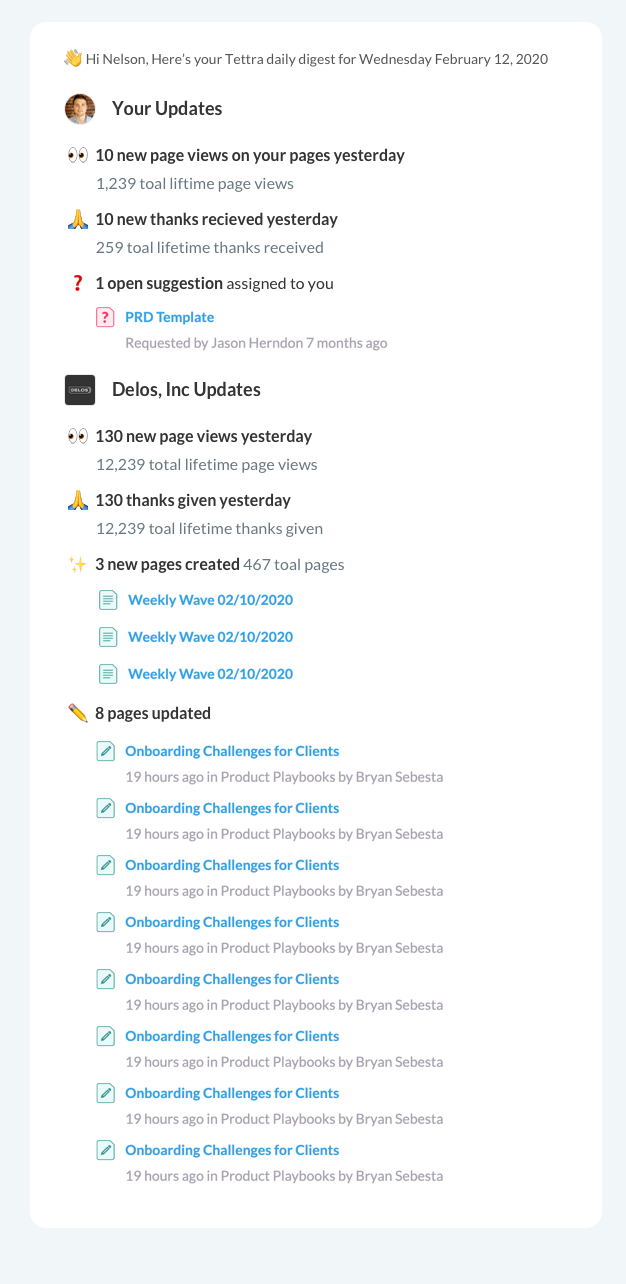 Staring tomorrow, you'll see a brand new digest email in your email inbox.
We know how important the daily and weekly digest emails are for keeping up to date with what's going on in Tettra. We've improved the design of the email to help you scan the information more quickly. We also wanted to include the new thanks you're getting across the team.
The email is now divided into two sections, your personal updates and the updates across your whole team.
The person updates we send are:
Thanks & views on your owned pages
Suggestions assigned to you
The team updates we send are:
Thanks & views across your account
New pages
Updated pages
Unassigned suggestions
Did you like this update?