Verify Tettra Content on a Set Schedule
1605631200001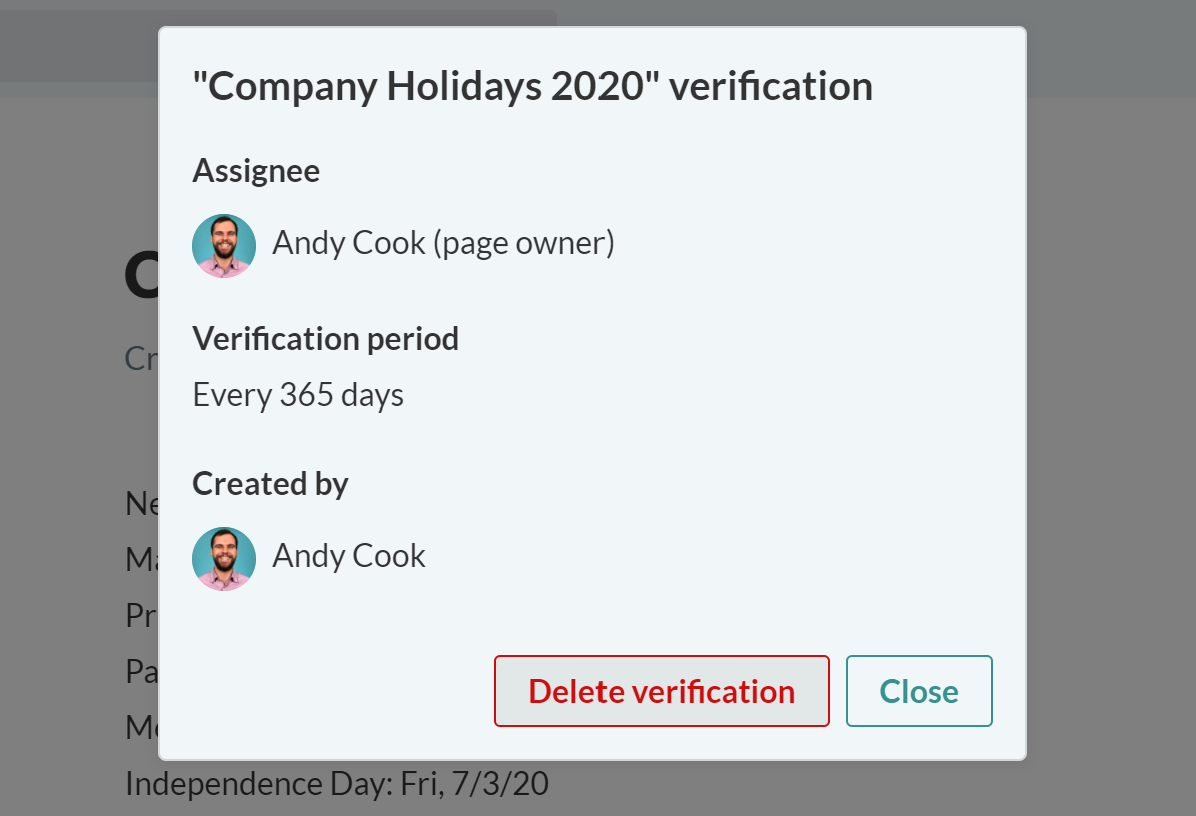 A knowledge base is only useful if it's up to date. That's why we're excited to show you the newest addition to Tettra, Content Verification.
Current Scaling plan customers now have the option to set up a recurring verification for important Tettra pages. This will send a notification to page owners to verify that the page content is up to date on a set schedule that you choose.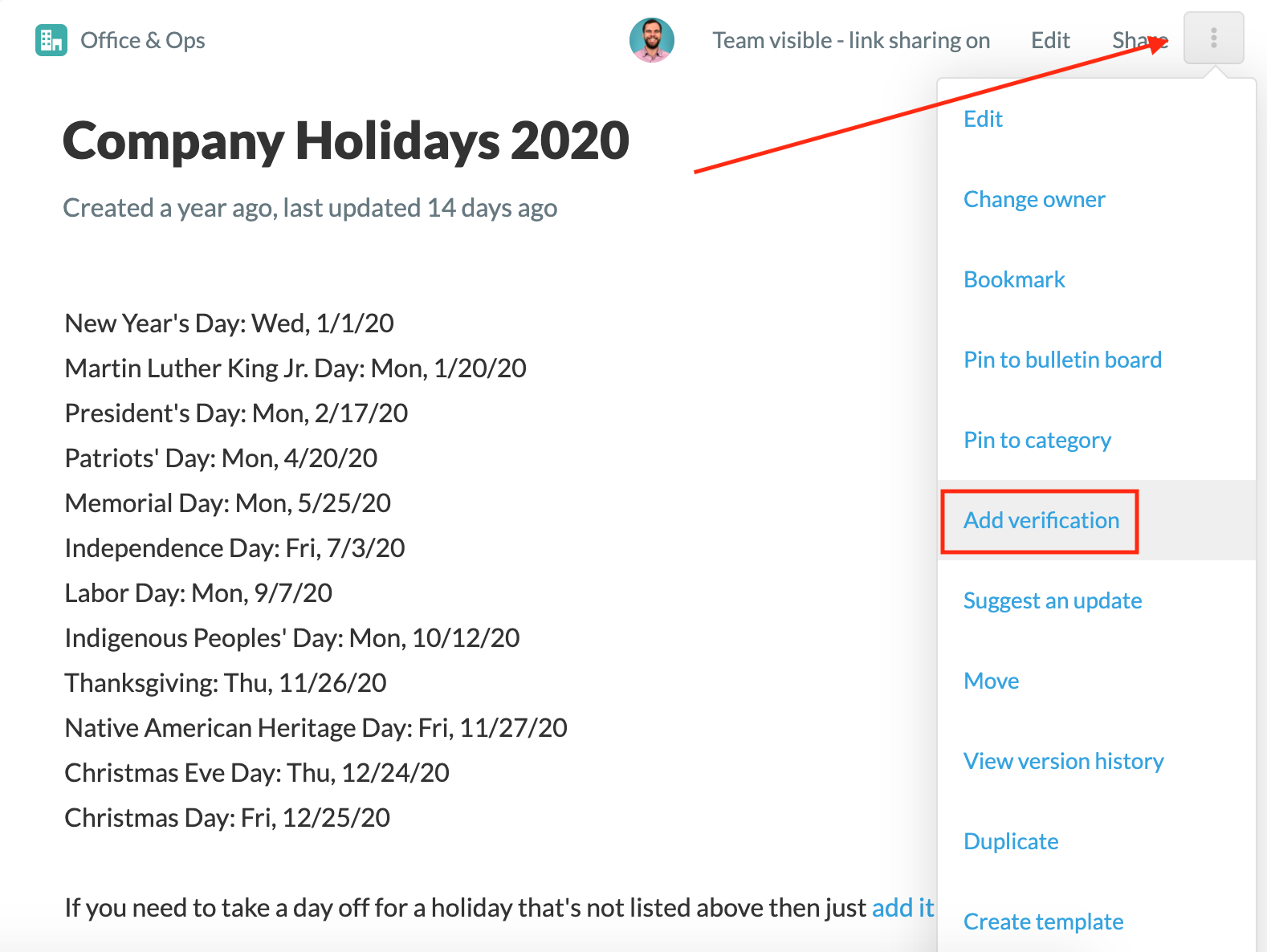 Once the page is marked as verified, readers can be confident that the page content is accurate.
For example, we set up a verification for our company holidays page every 365 days.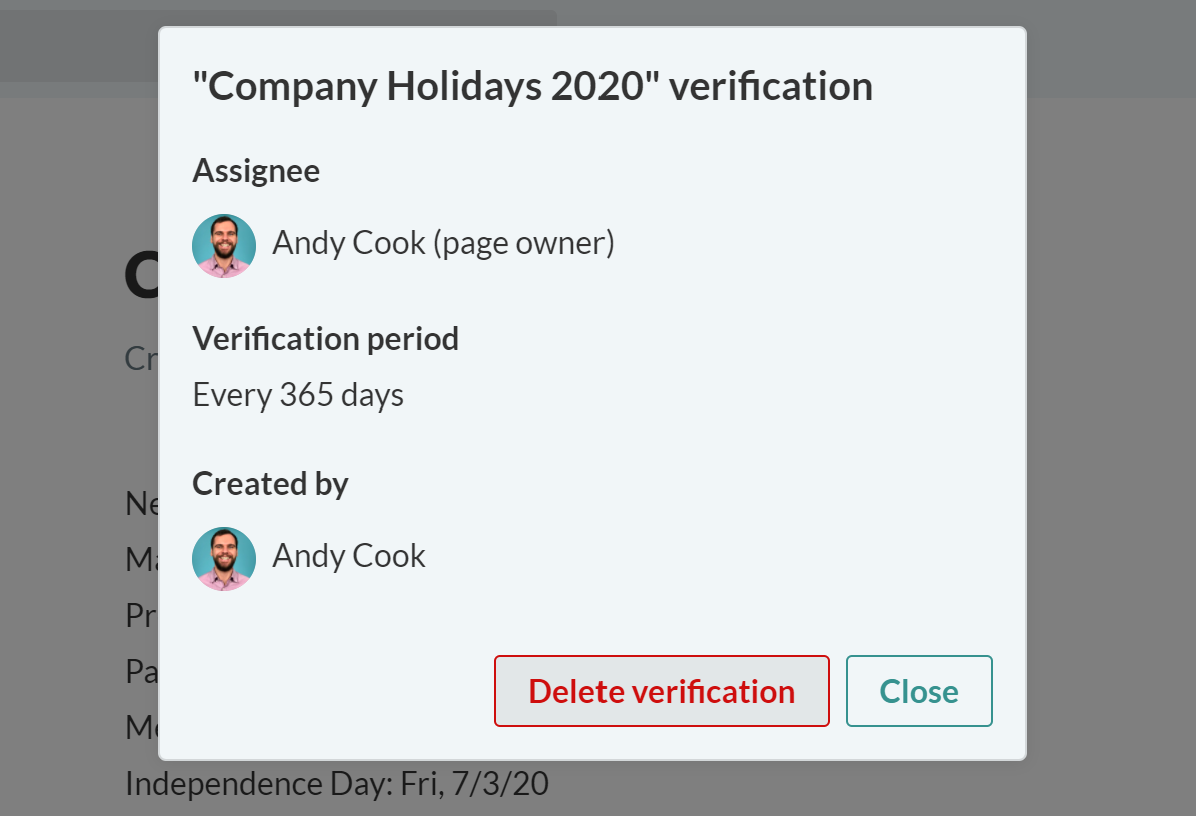 Admins can see a list of all verified pages under the new "verified pages" tab in the analytics section.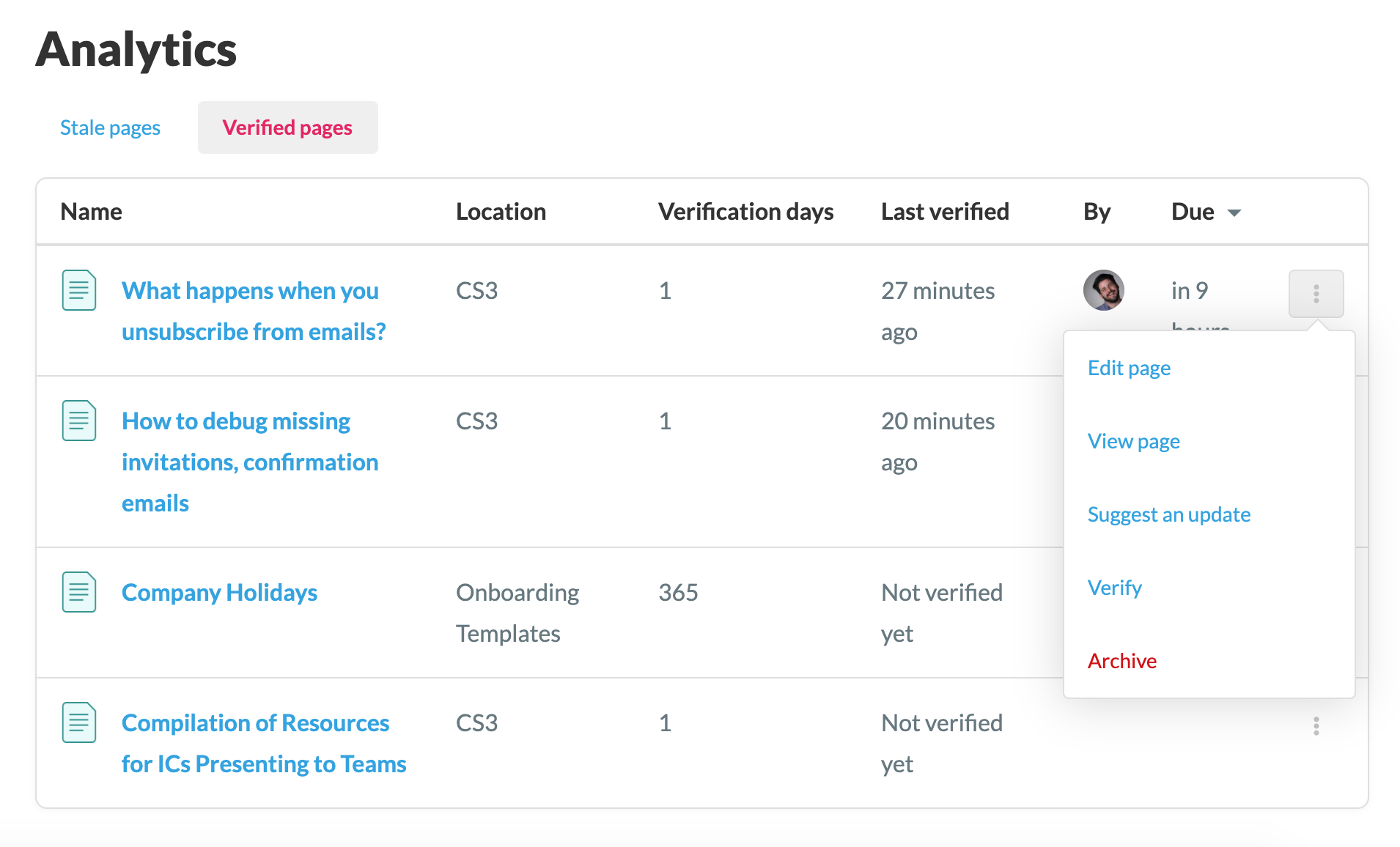 Content Verification is now available to all current Scaling plan customers. Read more about how to set up and manage verifications in the help center.
Did you like this update?